23 Dec

10th Year Celebration !

Happy New Year Sisters!        

I am happy and blessed to have just celebrated the 10th year of Sisters Together Are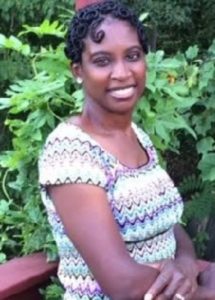 Reaching Success, LLC this past October. I wanted to share that celebratory spirit with you by creating a new website and replacing my newsletter with this blog.
My journey here began with a simple observation. I have worked with many adolescent girls in various settings. Seeing their untapped potential through their vibrant personalities, I wondered: What would motivate these young minds (diamonds) who are laden with the everyday societal pressures of self-esteem, body image, adolescence and peer pressure to find a level of comfort within themselves and their environment to reach their fullest potential?
My answer was: to empower them by providing opportunities to increase their self-esteem through learning more about themselves and tapping into their leadership ability. Thus my vision was born– to help transform diamonds in the rough into STARS– unique assets of nature that shine brightly and lead the way.
Thank you for helping me on this journey by entrusting your young diamonds to me. It has truly been a joy and I look forward to working with them for many more years to come.
Although my program is for girls, each month my blog will be dedicated to you– the WOMEN in their lives. Stay tuned for next month!
A PRAYER FOR PARENTS
  Site source: excerpts from Essence magazine, May 2014
I am a loving parent! A caring parent! A successful parent! My children are the future, and I take the time to nurture their mind and spirit. I have everything I need to be a good parent to my children- God has equipped me with love, patience, forgiveness, kindness, understanding and sensitivity. Whatever my children need to live an abundant life, I freely give to the best of my ability. Where I lack wisdom, I ask God for knowledge. I realize I have the power to speak that they are strong, anointed, intelligent and beautiful. I have been given seeds to plant and water. I am a successful parent! I am that! That is who I am!